Bernina World of Sewing - and
One Block Wonder 2013 - Gatherings and Related Matters

---
This Web page is a central repository of information for our 2013 projects related to the One Block Wonder Gathering. Gathering participants purchased at Bernina World of Sewing the One-Block Wonders book by Maxine Rosenthal (C&T Publishing) and the fabric for the quilt used for this Gathering. The information in this page is intended especially for those of you who participated in our Gatherings for the One Block Wonder project.
| | |
| --- | --- |
| The interest was high in the 2013's Gathering topic. After the first couple of Gatherings we knew for certain how many would continue with the "One Block Wonder" Gatherings in 2013 - and, the 2013 Gathering will be held in two groups. | |
---
News - November, 2013
Thank you, once again, for your work, talent and cooperation in our taking photos. I know that photo-taking is a "pain" sometimes -- but, I also know it will be fun to re-look at the photos as time goes on. Thank you.
Congratulations.

Sonja
Some of the Teams - and Some of Their Work. Congratulations!

| | |
| --- | --- |
| November, 2013 | October, 2013 |
---
If you are participating in the One Block Wonder Gatherings you have been invited to participate in our Weblog.
To go to the Weblog:
Weblog for Bernina World of Sewing One Block Wonder Gatherings' Participants
Recent Comment Update: October 1, 2013
---
September, 2013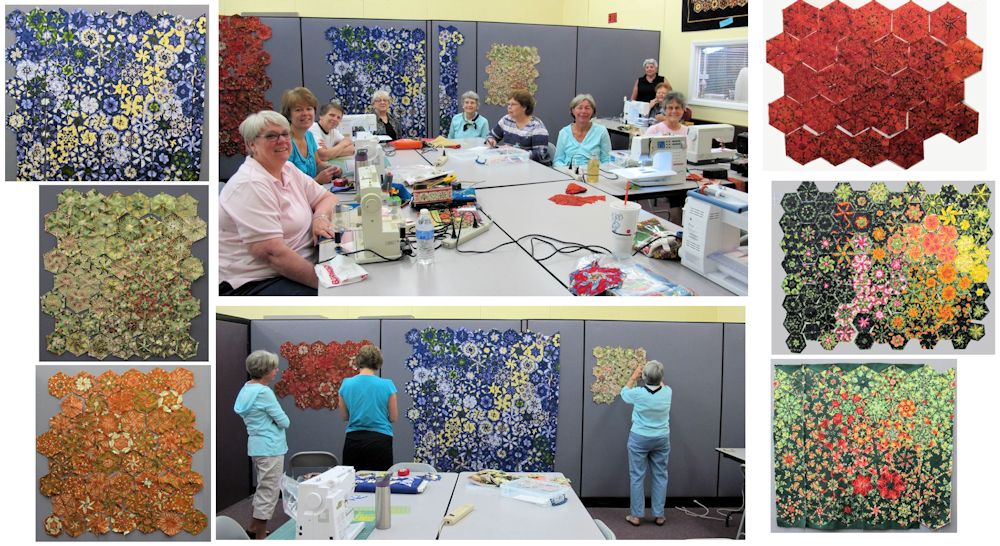 ---
August, 2013
Terrific efforts, by all of you!
I enjoyed - and, appreciated - your work. The lunch, together, was fun as well!
It appears that you are in the "home stretch" with your pieces. Congratulations.

Sonja
---
July, 2013
Amazing, how much progress that we-all have made in just two months.
Congratulations!

Sonja
---
June, 2013
I was very surprised about the amount of work that you-all have done/completed!
The pictures say "a thousand words".
Congratulations!

Sonja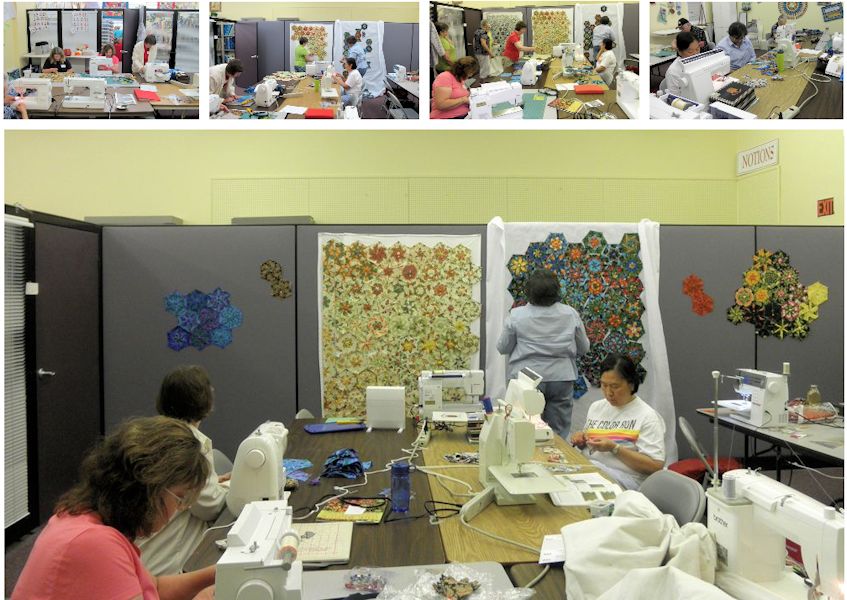 ---
May, 2013
Wow!

We all survived our first Gathering 2013.
Making fabric choices was hard work!
I can't wait to enter the Triangle phase.

Sonja